Search found 2092 matches
Mon Sep 17, 2012 2:53 pm
Forum: Campfire Talk
Topic: Fantasy FOOTBALL 2012
Replies: 36
Views: 12795
9er takes Killer Bee to school giving K.B a stinging defeat 399-353

Once again 9er wins the 9er VS Killer Bee Beat Down trophy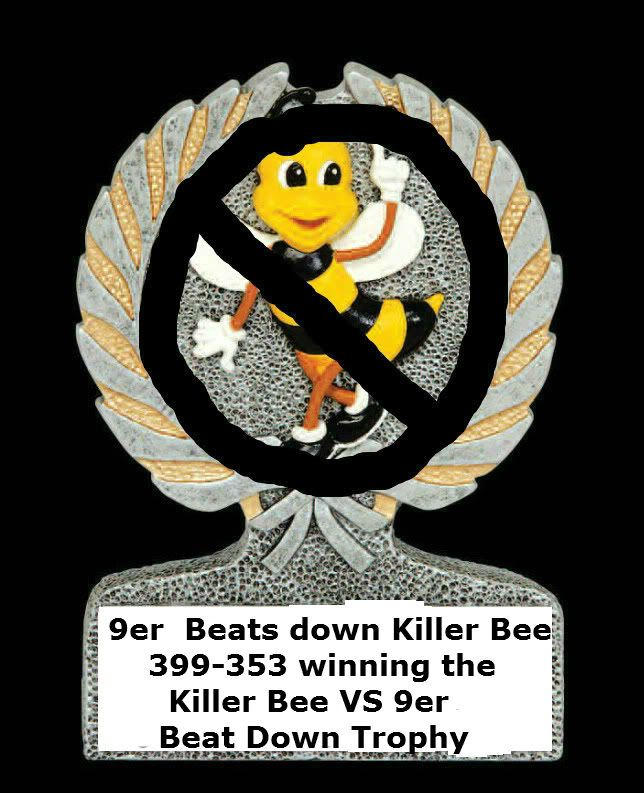 Mon Sep 17, 2012 10:49 am
Forum: Photography
Topic: A great day for Moose.
Replies: 7
Views: 8539
Great pics as always
Sun Sep 16, 2012 1:37 pm
Forum: Photography
Replies: 16
Views: 16019
Sun Sep 16, 2012 1:35 pm
Forum: Campfire Talk
Topic: Long time
Replies: 6
Views: 3601
Good to see your still hanging out here.
Sat Sep 01, 2012 12:55 pm
Forum: Campfire Talk
Topic: Wyoming wolves delisted
Replies: 7
Views: 3581
http://news.yahoo.com/federal-government-ending-wyoming-wolf-protections-173605646.html CHEYENNE, Wyo. (AP) — Visitors to Yellowstone National Park on almost any given day can glimpse packs of wolves and hear their iconic howls, thanks to a yearslong effort to revive the species that once neared ext...
Tue Aug 21, 2012 1:48 am
Forum: Campfire Talk
Topic: Fantasy FOOTBALL 2012
Replies: 36
Views: 12795
Mularcher I sent you an invite to the 2nd league

I need 2 more people to play in the 2nd league.
Mon Aug 20, 2012 3:25 am
Forum: Campfire Talk
Topic: Fantasy FOOTBALL 2012
Replies: 36
Views: 12795
I made a 2nd league for those members who did not get in on the first league this year, if any one would like to play in the 2nd league please let me know ASAP. I need 3 more people to play in the 2nd league.

The draft for the 2nd league will be Thursday, August 30th 2012 at 9:30 pm Eastern Time