Fawn

Posts: 6
Joined: Tue Jul 26, 2011 12:08 pm
I'm completely new to mule deer hunting and recently drew my first mule deer tag for Colorado. I was pointed in the general direction of where to hunt by a family friend. I've hunted whitetail and everything else in Texas my whole life, but I still felt a little overwhelmed by what I don't know about mule deer hunting. I'll be reading on here trying to learn what I can before Oct. 22. If nothing else, I know I'll have a great time with my friend in the outdoors!
Anyway, here are some pics. Enjoy: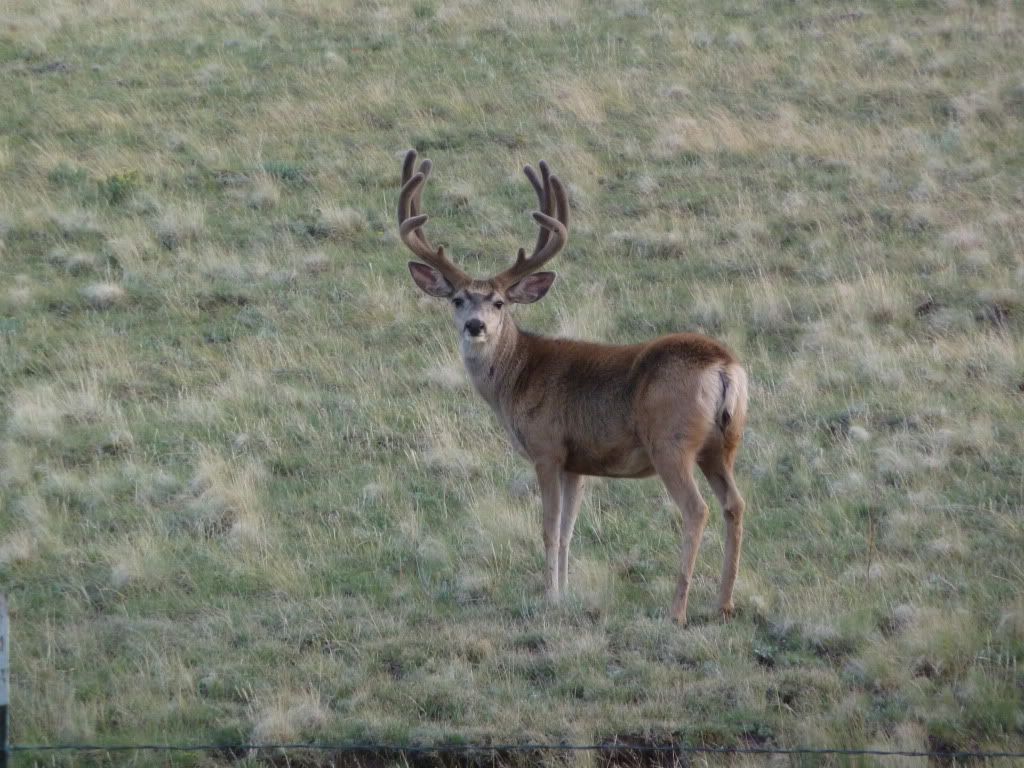 ---
nice picture. Good luck with your hunt and have some fun.
Is someone with 10 million dollars any happier than someone with 9 million?
---
GREAT looking buck!

But I have to warn you, unless you have permission to hunt behind a fence don't even think about it!
It ain't the size of the gun but the placement of the bullet.
---
Site Admin

Posts: 9997
Joined: Thu Oct 10, 2002 9:34 pm
Location: St. George, UT
Contact:
Very cool, some nice looking bucks. Best of luck and
---
Fawn

Posts: 6
Joined: Tue Jul 26, 2011 12:08 pm
Oh, I know better than to cross fences. In Texas that's a sure way to be welcomed by the barrel of a gun!
Thanks for compliments. If nothing else this will be a learning experience!
---
Monster

Posts: 1190
Joined: Sun Dec 11, 2005 5:13 pm
Location: Utah
Love that first pic, and those bucks in the 2 pics below it are dandy! Have a blast this year, good luck.
---
Moderator

Posts: 2117
Joined: Sun Jul 09, 2006 1:00 am
Location: COLORADO
cool pics and
to the Madness
THE LORD IS MY ROCK



---
Monster

Posts: 1757
Joined: Tue Sep 23, 2008 1:15 pm
Location: Utah
Good looking pics and thanks for sharing!
SNEEKEEPETE
OIF Vet.
Sgt Petersen USMC
Colossians 1:27,28
---
Those are great looking bucks!
---
Spike

Posts: 51
Joined: Thu Feb 11, 2016 2:36 pm
That 4 point is beautiful!
---