Here is a pic of a prototype europeon pedestal mount I made called "europed"
The unit is now a three piece product for ease of shipping and is powder coated in what is called a vein pattern. I will also have several bases to choose from. This will allow you to display your euro mounts on a desk, table, mantel, gun-safe etc.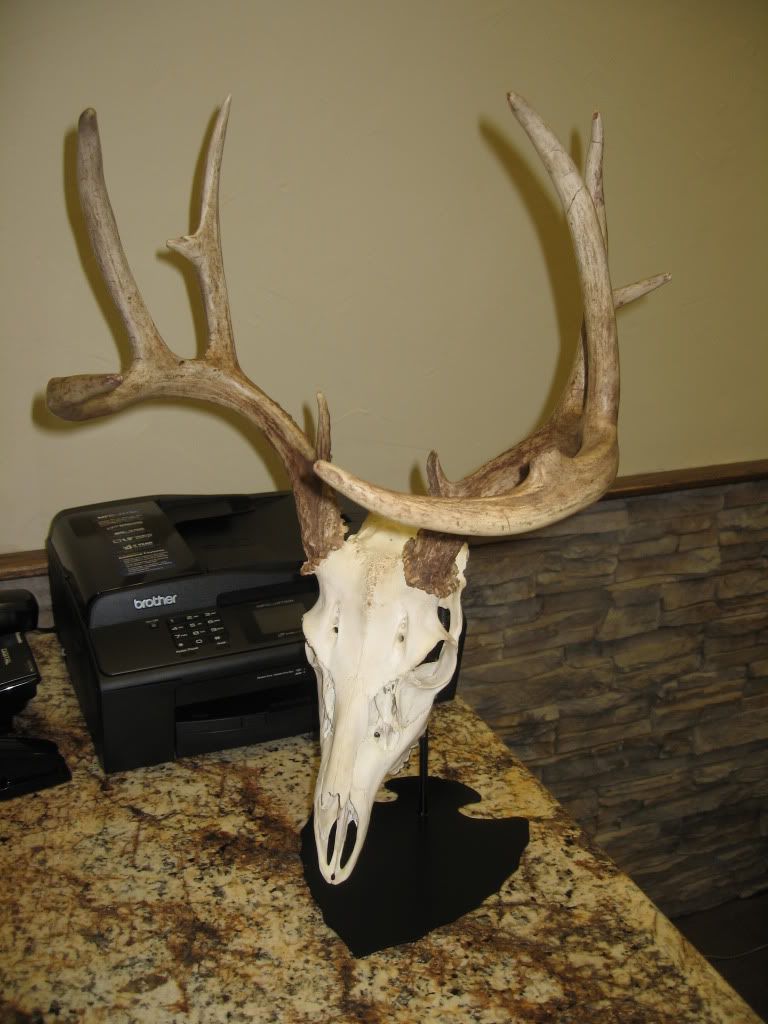 Here is the base with powder coated finish.
---
That's a pretty cool idea.
I like it.
Live to hunt, hunt to live.

Don't argue with an idiot; people watching may not be able to tell
the difference.
---
that has some really good potention, hope you sell a lot of them. good idea
"Elk don't know how many feet a horse has!" - Bear Claw
---