Just got him on the wall yesterday morning. I forgot what the pose is called but I think it came our really nice and our taxidermist put in a lot of detail on this mount. Let me know what you think.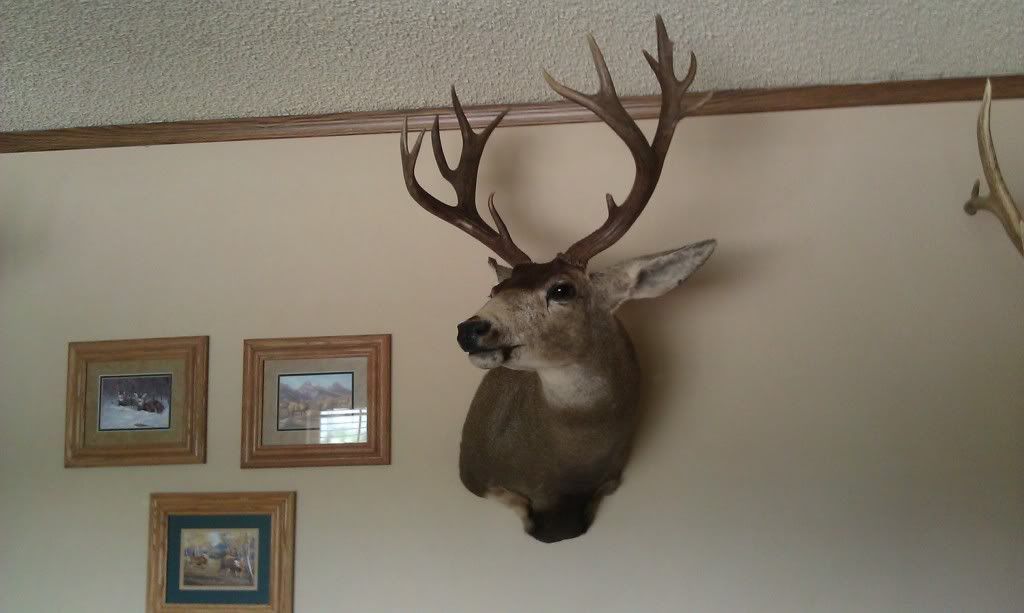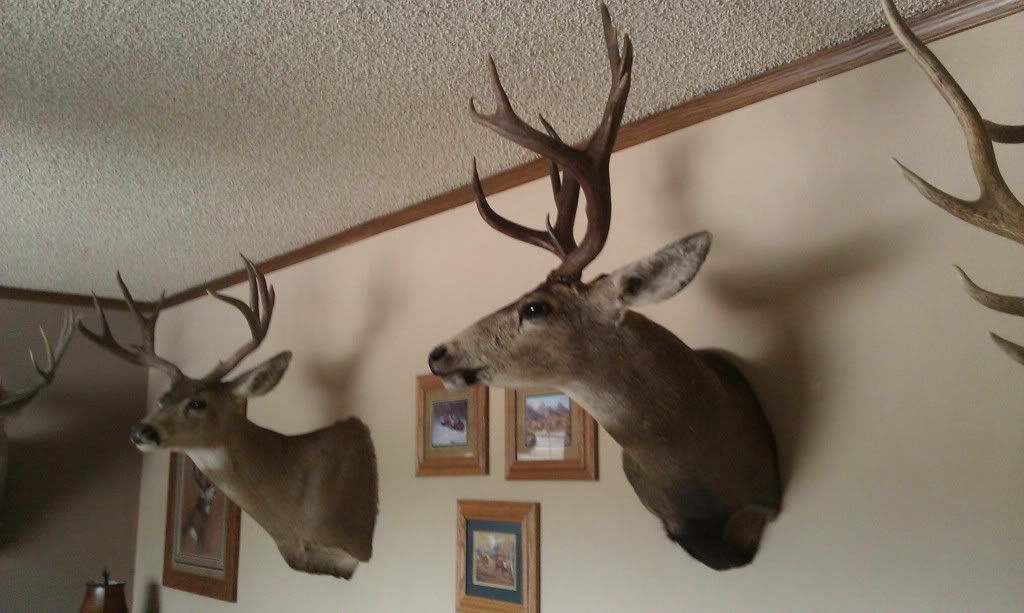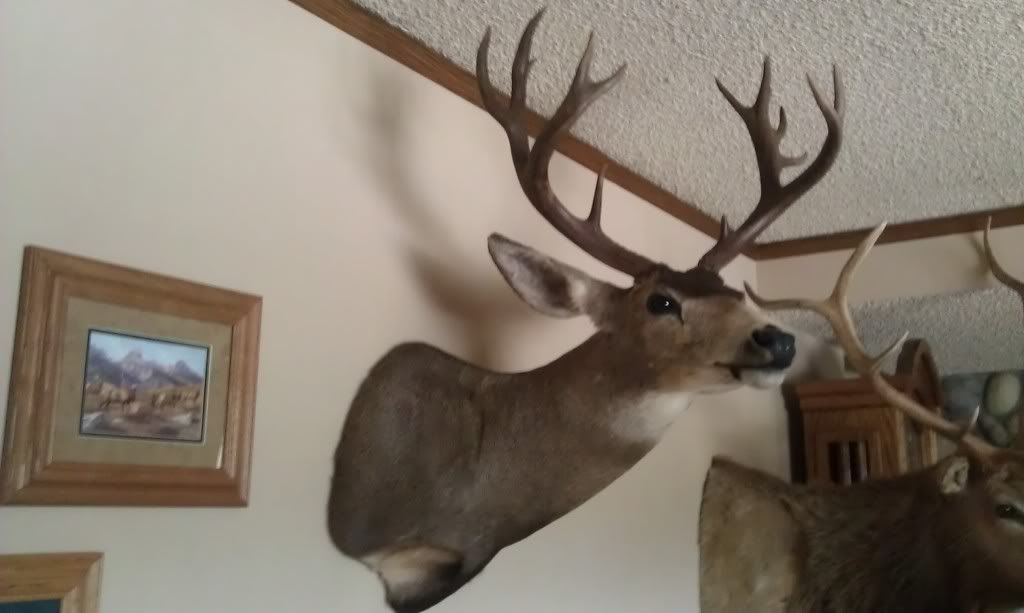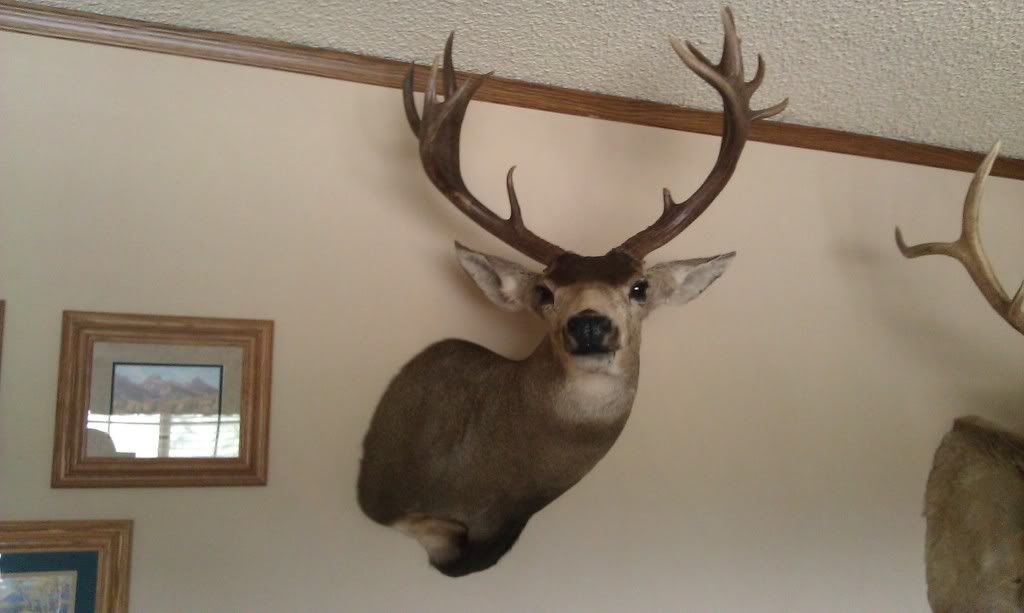 "Elk don't know how many feet a horse has!" - Bear Claw
---
Monster

Posts: 1757
Joined: Tue Sep 23, 2008 1:15 pm
Location: Utah
Turned out great congrats!
SNEEKEEPETE
OIF Vet.
Sgt Petersen USMC
Colossians 1:27,28
---
very nice: they look great with your others

V/R
M. Bird
---
Great looking mount. It turned out awesome!
---
nice mount. looks like a offset shoulder simi sneak
Romans 13: 1-4
---
Site Admin

Posts: 9997
Joined: Thu Oct 10, 2002 9:34 pm
Location: St. George, UT
Contact:
---
4 point

Posts: 646
Joined: Fri Oct 08, 2010 2:09 pm
Location: Clinton, UT
Contact:
Sharp, looks like you've had a fair amount of success.
"The consequences of our actions are always so complicated, so diverse, that predicting the future is a very difficult business indeed."
-Albus Dumbledore
---
Moderator

Posts: 2117
Joined: Sun Jul 09, 2006 1:00 am
Location: COLORADO
looks good
THE LORD IS MY ROCK



---
3 point

Posts: 399
Joined: Fri Apr 23, 2010 2:07 pm
Location: Nephi, UT
Great looking mount! Congrats on a sweet buck!
---
2 point

Posts: 153
Joined: Sat Nov 08, 2008 12:23 pm
---