Hi all, I've been lurking for a while so its finally time to contribute. Here are some sheds I found in the last week. Very exciting to find a bigger matching set. I found a little honey hole where the boys have been dropping. Waiting for the snow to go before I go back and try to find some matches. 12 so far and only one pair. At least its the big ones.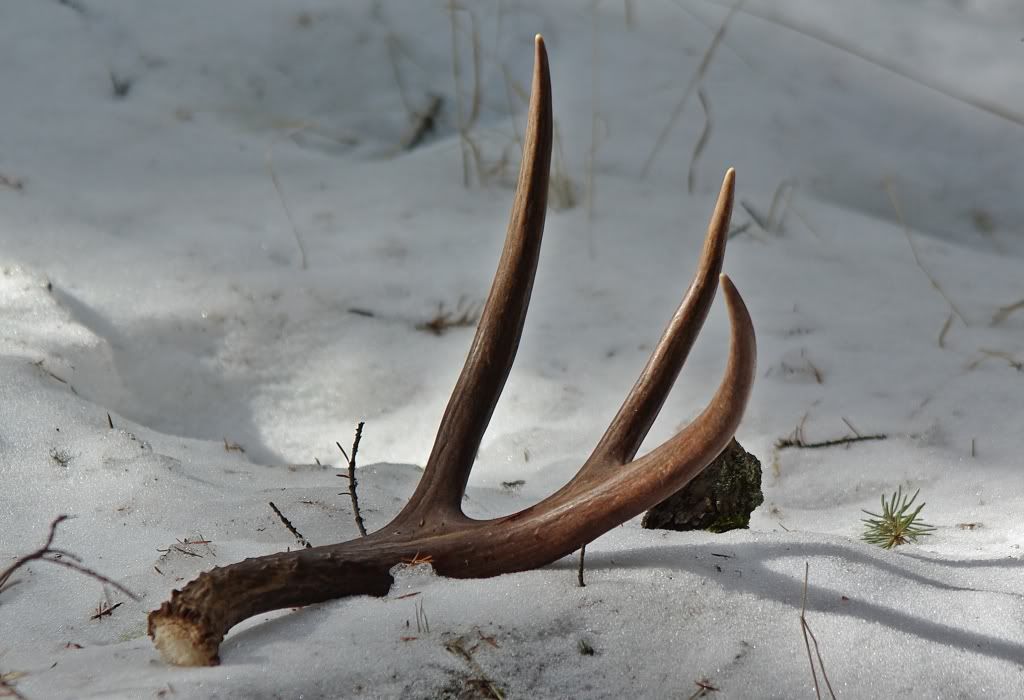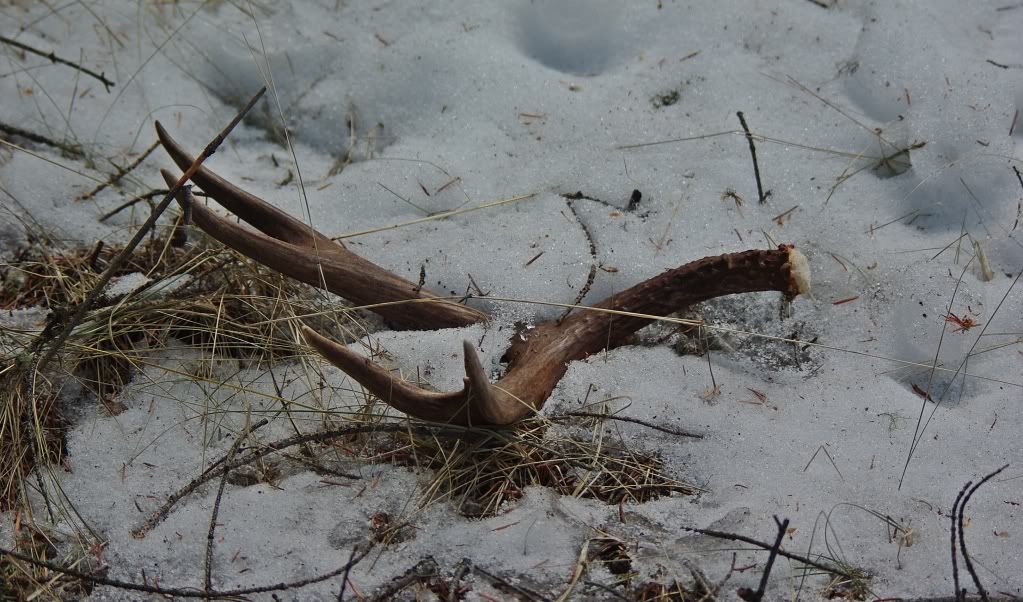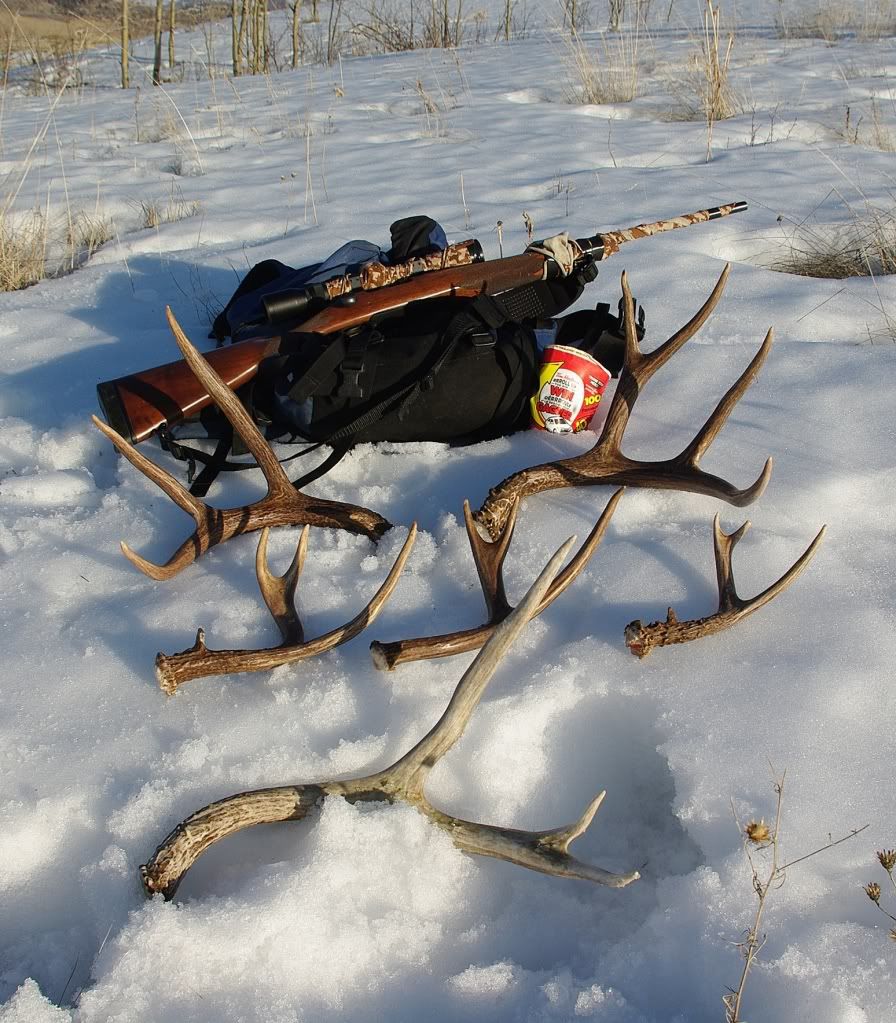 ---
Great pics. Thanks for sharing and welcome to the site

Cody
Old hunters NEVER die,they just have better camo.
---
Site Admin

Posts: 9997
Joined: Thu Oct 10, 2002 9:34 pm
Location: St. George, UT
Contact:
Sweet pics, welcome to the Madness.
---
Thanks for the warm welcome. After posting this this morning I was so pumped I had to take off early and head out for another hunt. Covered a lot of ground with no success even though I was in a great looking area. On the way back to the truck I finally saw a two point sticking up in the grass. Went to grab it and it was a little bigger than that! Pretty stoked on this bad boy. Will try to clean it up and see how she looks. Still in great shape with no chews or marks on the bone.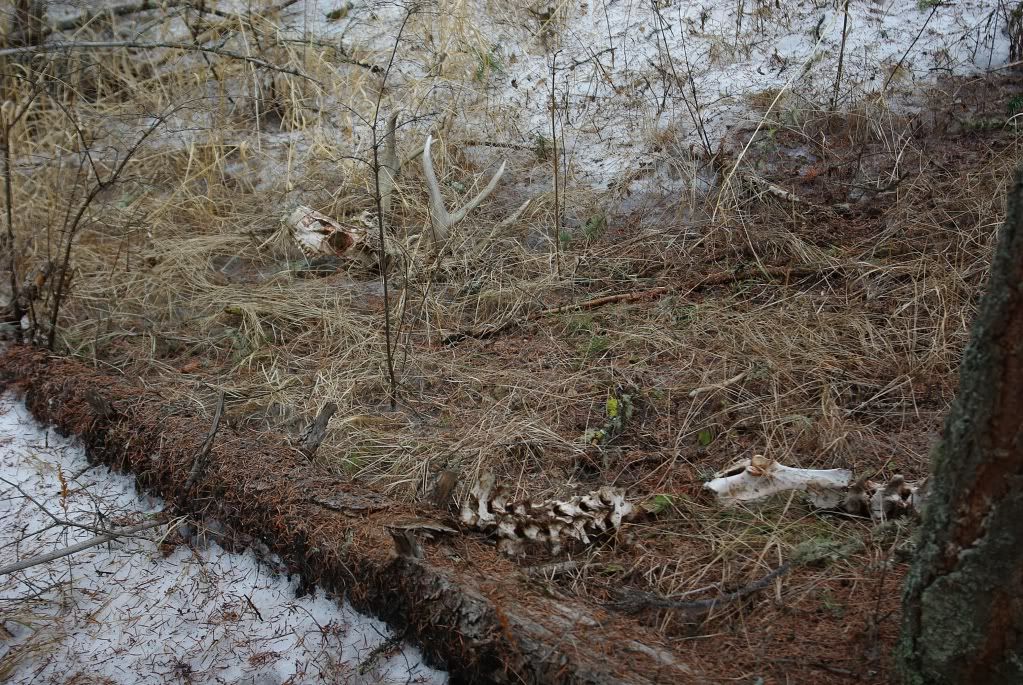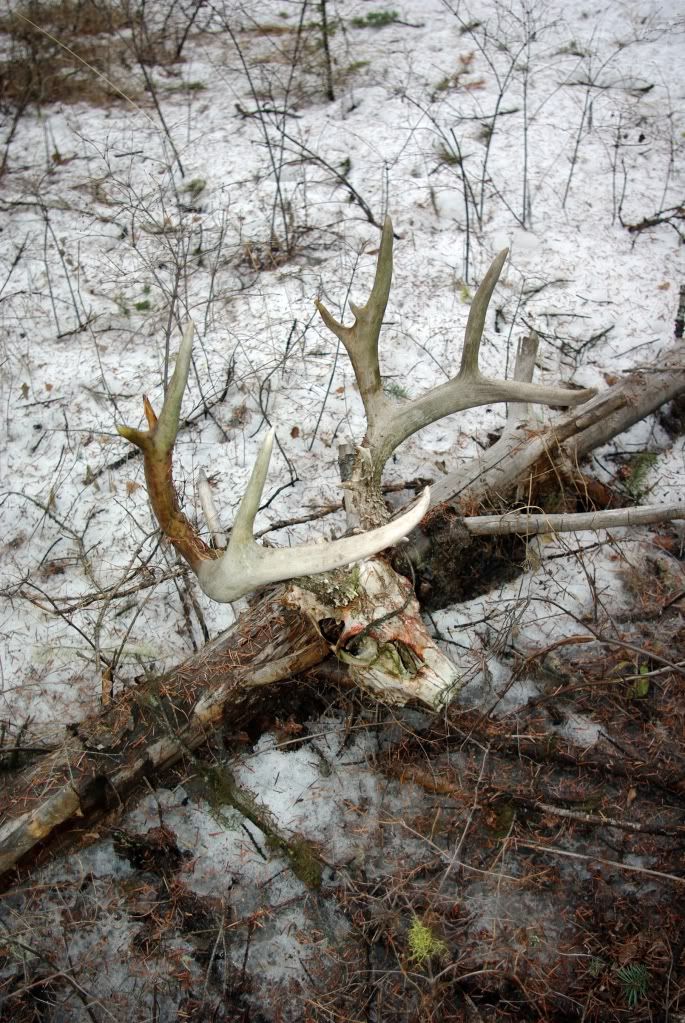 ---
Nice. Welcome to the forum and thanks for the pics.
---
---
---
Was having a hard time finding any new sheds for a while but managed to pick up one as fresh as you can get. Snow white base and blood. Did not find the match. He may be wearing it still. I did find a big grow op and a back pack full of medicine. Better to find it now then in Sept..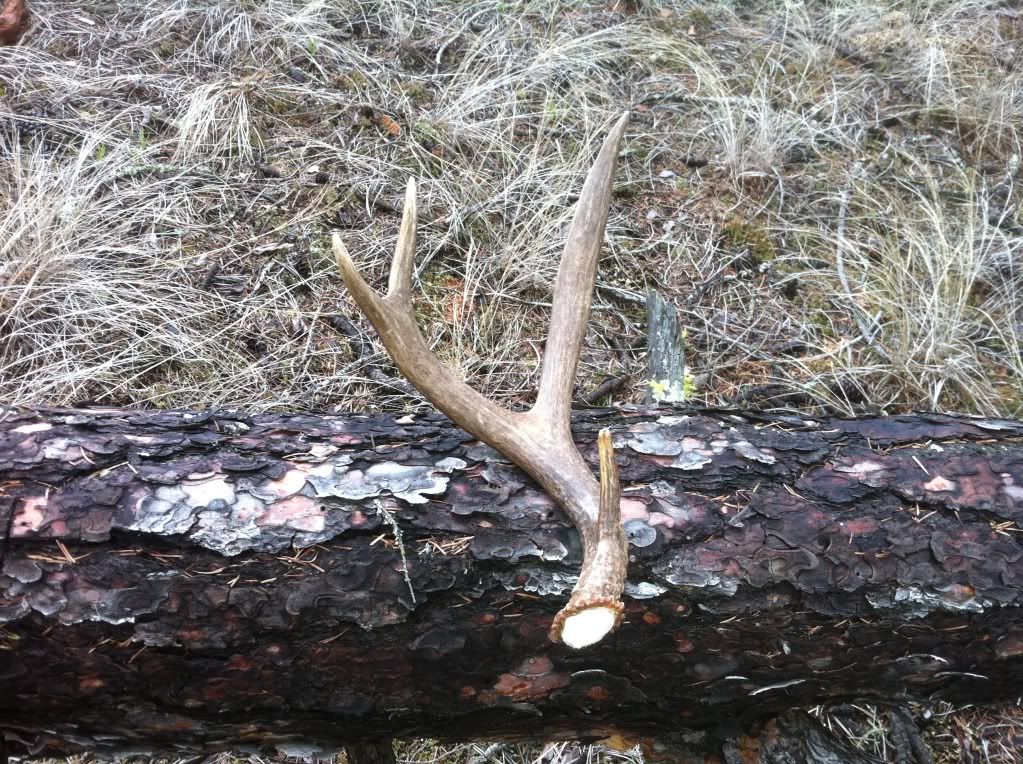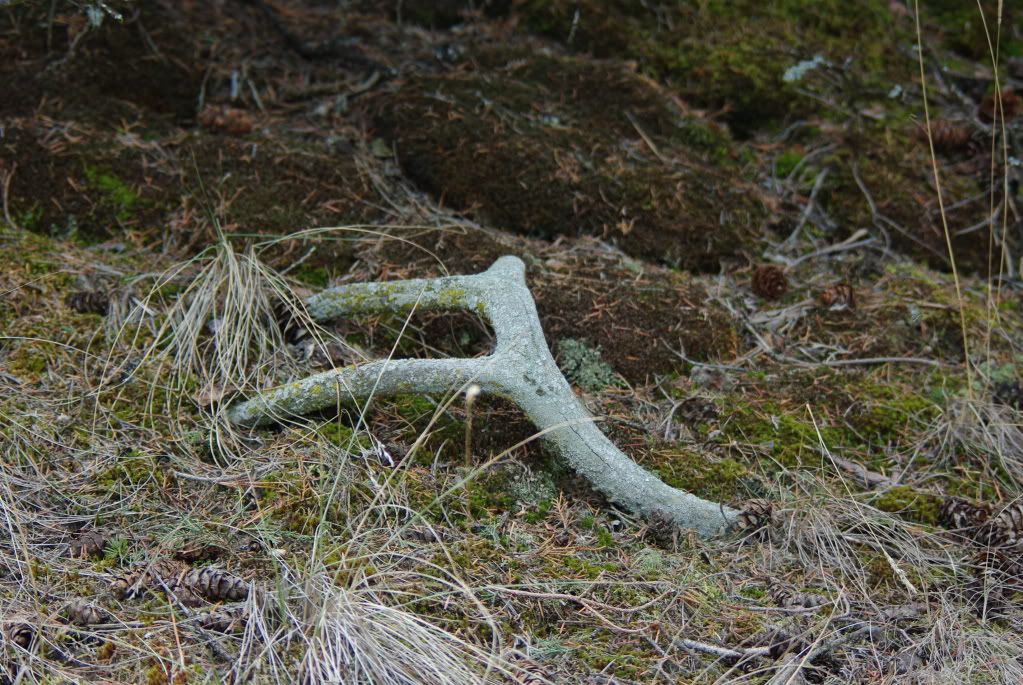 Nothing like hiking for 6 miles with no luckt and finding sheds close to the truck that some one left on a fence. Chewed to rat crud though.
---
Heres a few pics from the last few weeks.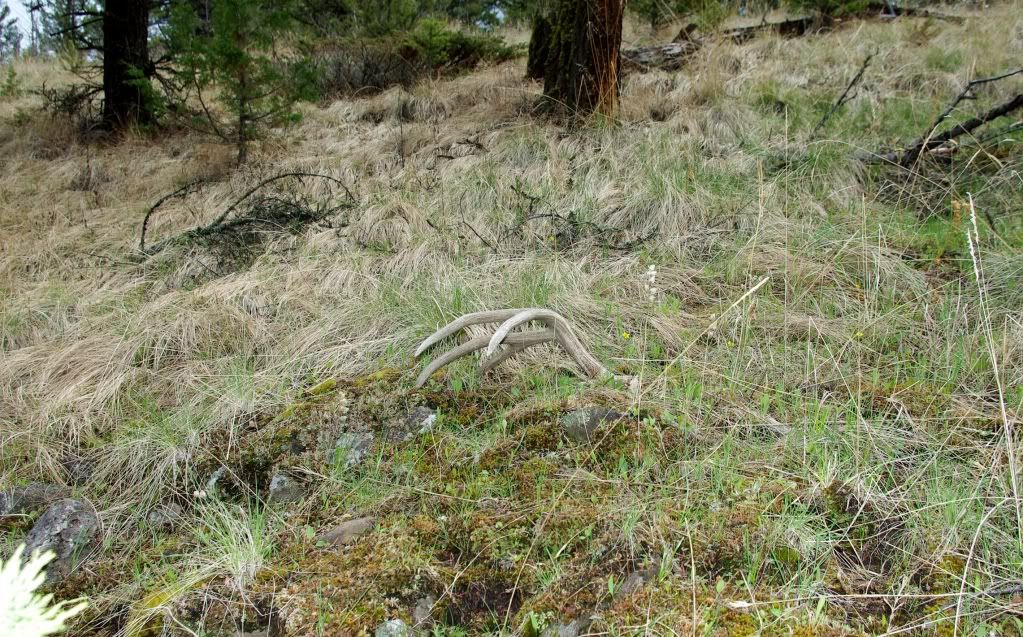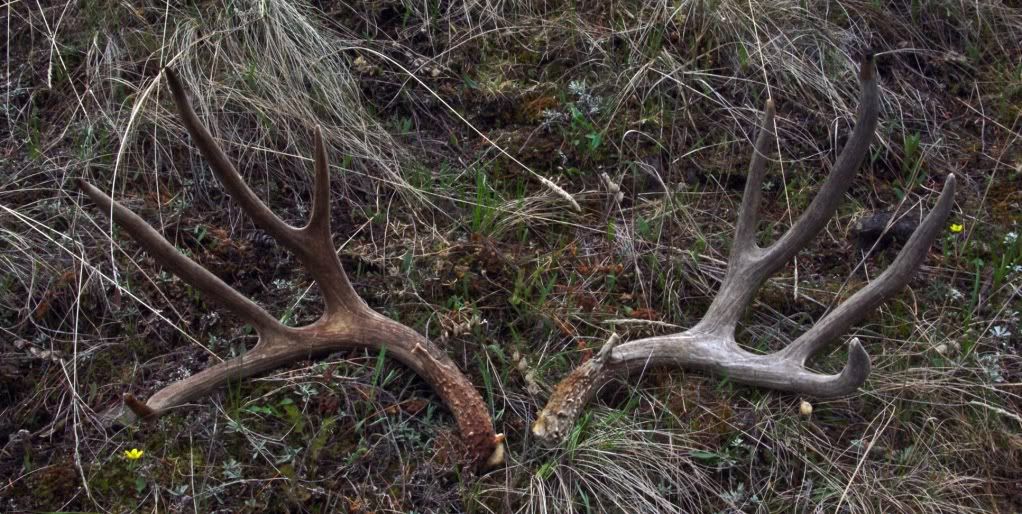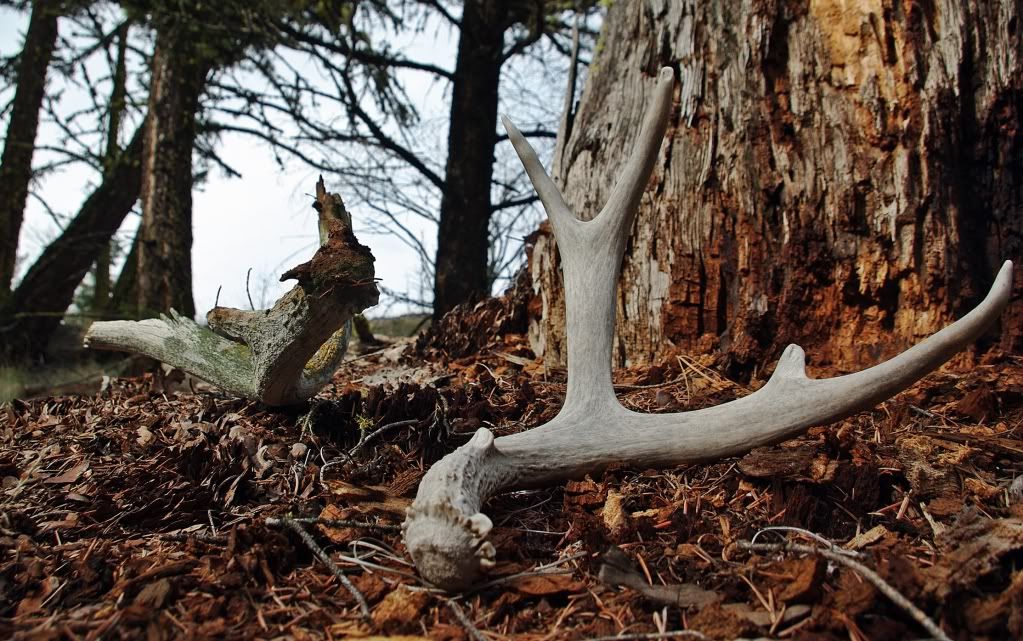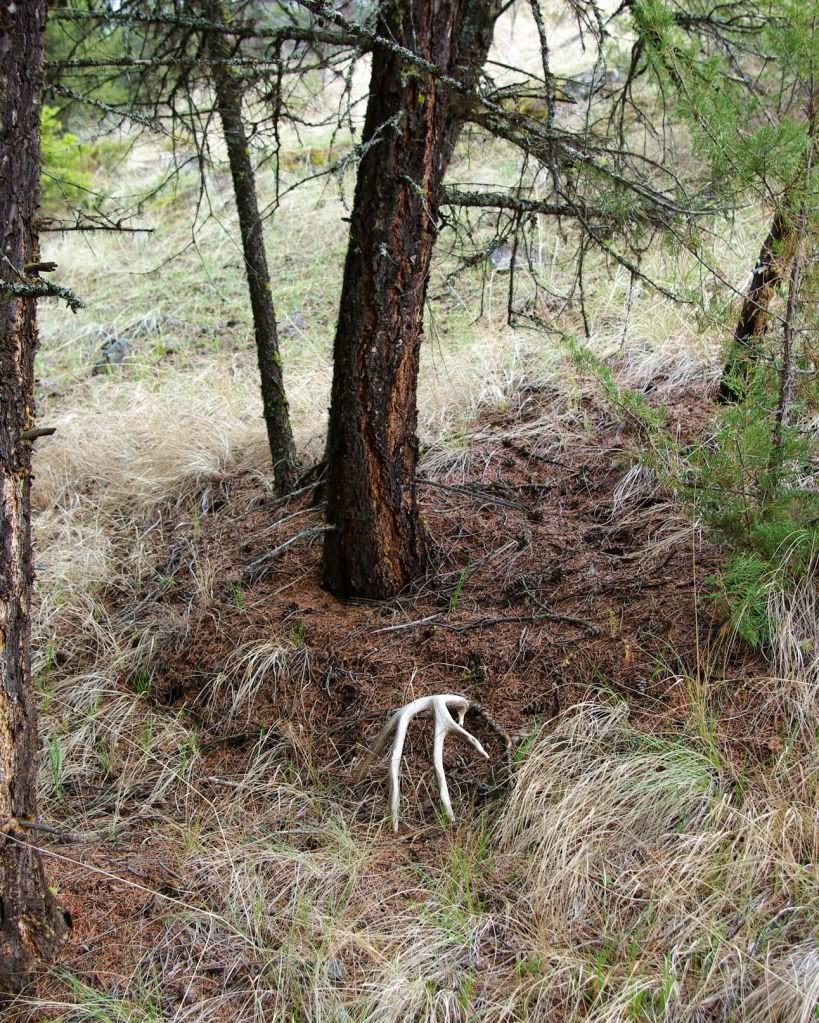 ---
---