Monster

Posts: 843
Joined: Fri Sep 14, 2007 7:18 am
Location: home
With the hunt coming up lets see some pictures of your birds to get our hearts pumping.
last years bird 9" beard 1 inch spurs. taken on opening day.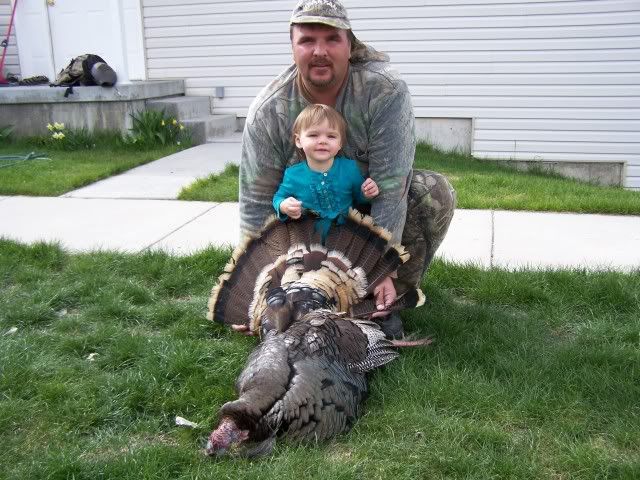 2 years ago I got my first bird and was hooked. 9" beard 1" spurs but a bigger bird than last yeard by 3 lbs,
here are some around the cows feed lot near the bear river.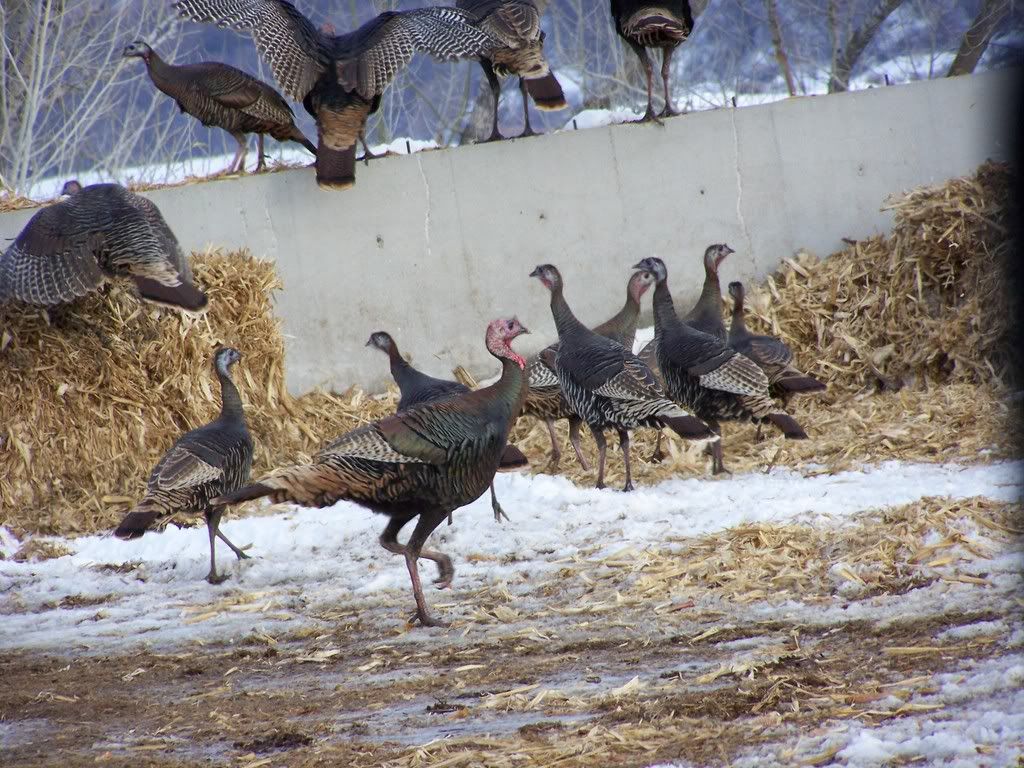 Hope that gets your blood pumping.
Genesis 27:3
Now take your hunting equipment, your quiver and bow, and go out into the open country and hunt some wild game for me.
---
Gets it pumping for sure. I'm ready!
"Reality is that which, when you stop believing it, dosen't go away."-Philip K. Dick
---